"It doesn't matter if a million people tell you what you can't do, or if ten..."
– ― Tyler Perry (via justbesplendid)
"There are no safe investments, but we invest anyway. Because heartbreak is..."
– Donna Schute Provencher,"The Risky Business Of Love"  (via prettypeachpeonies)
worldaccordingtofangirls: i am so jealous of europeans three hours of travel and they're in a whole different country, a whole different culture like seriously three hours of travel and i'm in another town that's just like mine except three hours away 
7 tags
Random Shenanigans, Accumulated Shit II
Basically an update with life even tho you do not care hor! But I don't care hihi  Oh oh! What nostalgia!!! I had an amazing dinner with my bestfriends then after we had a few drinks but a lot of laughs. I even thought I would really die laughing! Such good times ah.  My brother's graduation and recognition. I'm such a proud sister la!!! Work pictures! A lot of them...
Big Problem, Bigger God
Never in my life would I imagine what shitty problem I'm having now. I don't even know what to do. If I could do what they want, of course I would… but I just couldn't. May this is a "Blessing in disguise" as what Dra. Judy said, I know that because I have a big God but sometimes I can't help it to lose hope. It's too much for me to handle. But after...
"I've always been thinking about it, but love may not be always a pleasant..."
– Kimi ni Koishitei desu ka
5 tags
It still hurts, it hurts... make it stop.
Like a staple punched right through my finger, like a wooden stake driven directly through my vampire heart, like a pounding head after drinking too much, like the pressure building up after the plane has taken off, mostly… like a huge sinkhole has appeared right through my chest. Just make it stop please.
"I am coming to terms with the fact that loving someone requires a leap of faith,..."
– ― Sarah Dessen, This Lullaby (via justbesplendid)
"When I first met you, I felt a kind of contradiction in you. You're seeking..."
– Haruki Murakami (via anditslove)
5 tags
"Then right then, I clearly understood that we would never be together. Our lives..."
– 5 Centimeters Per Second
8 tags
Random Shenanigans, Accumulated Shit.
Because of my ever so busy life now, work has been keeping me away from my keyboard, away from my beloved hobby. Work is fun but It's quite wearing me out on a contented level. Anyhow, I'm happy but-. Holidays 2012 Work Pictures… and more work pictures. Fiesta 2013 Shen's Birthday at Izakaya, Greenbelt. x
"It is a truth universally acknowledged that when one part of your life starts..."
– ― Helen Fielding, Bridget Jones's Diary (via justbesplendid)
"I hope that one day you will have the experience of doing something you do not..."
– Jonathan Safran Foer, Extremely Loud and Incredibly Close  (via anditslove)
6 tags
"No one knows what will happen in the future. But whatever happiness you've..."
– Suki tte Ii Na Yo
7 tags
"This is why I am so reticent about our relationship - because on some basic,..."
– Anastasia Steele (Fifty Shades of Grey)
9 tags
Institute of Radiology - CCC
SO FAR THE BEST CHRISTMAS PARTY EVERRR! SLMC Radiology Associates had this wonderful Cosplay-themed Christmas Party last December 15. Everyone dressed their best in the party! Someone's Monkey D' Luffy, Snow White, Pirate Princess, Superman, and various characters but my personal favorite would definitely be He who dressed as the Jedi Master. We came as an all-girls K-Pop group.  ...
"So often we wait when it's the brave leap forward that would set us free."
– Daily Haiku on Love by Tyler Knott Gregson (via tylerknott)
11 tags
Symphony Of Lights
Swaying a little bit, sorry la for neglecting this blog for so long. I've been so busy with work wtf it tires the hell out of me. But truthfully, I'm enjoying it so I guess it's a win-win situation.  Now back on this, we quite celebrated how December came by seeing the SOL at Ayala Triangle Gardens in Makati. It was magical, astonishing and beyond beautiful indeed. The right way...
7 tags
"I believed you even though I knew you were lying… I waited for you even..."
"What is the point of being alive if you don't at least try to do something..."
– ― John Green, An Abundance of Katherines (via justbesplendid)
"You are not weak just because your heart feels so heavy."
– Andrea Gibson, The Nutritionist (via c-oquetry)
10 tags
Boracay Day 3!
Woke up as early as 5:30 because my Mom dragged me out of the bed to watch the sunrise at the Grotto in Station 1. I didn't even have time to change clothes so I had the same clothes since the night before. Walked all the way from Station 2 to Station 1 and it was exhausting I tell you. But I did enjoy the view tho!  Still dark but the hotel at its best view!  Bliss. Confused if...
"Angry, and half in love with you, and tremendously sorry, I turned away."
– F. Scott Fitzgerald (via h-o-r-n-g-r-y)
9 tags
Boracay Day 2!
The night before, we planned to wake up early to see the sunrise but it was a total fail because when my cousin Lyn was waking me up around 5am, I didn't respond to her at all. I regretted it afterwards. So we all woke up past 6am and immediately changed to swim clothes because we don't wanna waste anymore time. We had our breakfast at the hotel's restaurant around 7am, I think....
Anonymous asked: Survey form po ba ung ginamit niyong tool? And thank you so much po sa pagsagot! Im inspired to study more after reading your posts about passing the board exam. :)
Anonymous asked: Good Afternoon po Mam! Ask ko lang po kung ano pong topic niyo sa thesis niyo before kayo grumaduate? Thank you po! Kukuha lang po ng idea. :)
pilosopogyno: Ass Back Home - Secrets [Punk Goes...
5 tags
Boracay Day 1!
This is the long-awaited Boracay post! /sorry I say long-awaited but nobody cares except me HAHAHAHA It started when Mom randomly asked me on a random night if I wanted to go to Boracay and of course the giddy-wanderlust me said yes. Who'd say no to a free trip? No one. Mom did the arrangements and booking because we're with her office-mates and everything was done by sometime August...
6 tags
5 tags
I Had This Dream...
They say by the time you wake up, you have forgotten 50% of your dream, and ten minutes later, 90% is gone already. I had this dream last night, It was the most surreal dream I had in a long time. As much as I want to remember everything, only bits and pieces come to mind. But I will never ever forget the person involved in it. It seemed so real! I was in the airport with K. Flew by the most...
4 tags
She said… "YOU DON'T FALL IN LOVE WHEN YOU FORGOT THE FORMER ONE, YOU START A NEW RELATIONSHIP TO FORGET IT! A HEART THAT WAS HURT BY LOVE, CAN ONLY BE HEALED BY LOVE, TOO." Just when I thought I'm charging forward, I realized that all this time, I've been deceiving myself. I'm trying, trying hard each day to forget, to move-on. But I'm stuck, still...
"I don't think there's anything sadder than when two people are meant to be..."
– Walter Bishop  (via anditslove)
6 tags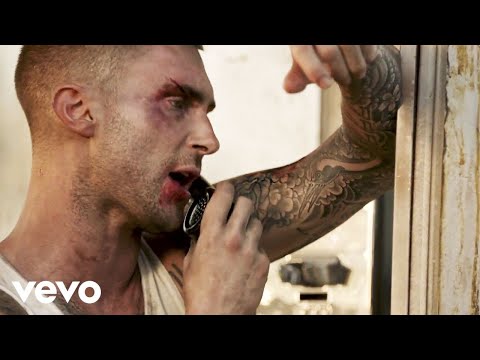 5 tags
Bokura Ga Ita: Kouhen
The final installment of the two-part live action film of the original Obata Yuki's Manga, Bokura Ga ita. It was completely portrayed exactly as it was in the Manga, the tear-jerking lines and heart-breaking scenes.  BGI: Zenpen is light, warm and a fuzzy kind of movie. It's refreshing and heart-warming. This second part, BGI: Kouhai, tells the darkness of the story, the reasons...
Anonymous asked: But the good part is, you learned a lesson, you grow up, you take the chances and fucked the consequences. :D BTW, you'll thank him one day for sure. ;)
Anonymous asked: Okay. Maybe sometimes fighting for you love isn't the right thing to do, but at least you do something and not just wait for something to happen. Its not your fault that he chose her, its HIS fault that HE CHOSE TO BE A LOSER LIKE HER. Haha but seriously, maybe there are something only two of them has same as there are also something the two of you has. He just have to make a choice, and he...
"I was always hungry for love. Just once, I wanted to know what it was like to..."
– Haruki Murakami (via ohmisstrish)
6 tags
I Went Singing!
I don't ever sing. Ever. Not when I'm drunk, not even when I'm sober. I do love to sing tho! But singing doesn't love me back so it's pretty much an unrequited love. ;_; Sometime last week, Jas treated us to Karaoke. It was pretty much on a whim because we planned on going out that day but we didn't plan on what to do. We went to MOA for a breather because...
4 tags
"What you did and what you didn't do, you will regret."
– Orange by Takano Ichigo
4 tags
Must Be A Clam In My Past Life
I don't know what I did in my previous life to deserve meeting these guys but la. I don't know. /just wanna laugh HAHAHAHAHA Just happened to rethink, no, to reminisce a little bit of my past. I had my last boyfriend when I was in High School but no one believes me /sob. I had a few in my High School life but none of them are serious enough /wrist. Of course when I entered college, I...